PROVINCIAL GRAND SENATUS 20 NOVEMBER 2021
On Saturday 20th November the Annual Meeting of Provincial grand Senatus was held in the Byker Masonic Hall as usual. This year we were extremely honoured by the presence of the Most Distinguished Grand Summus Companion Ian Stanley Currans who was warmly welcomed and saluted by all present.
The Provincial Summus congratulated and thanked both Dist Comp Gary D Taylor and V Dist Comp Colin Hume for their support and re-appointed them as Deputy Provincial Grand Summus and Assistant Provincial Grand Summus for the coming year. The PGS then thanked Dist Comp Peter Ray PGHer for all his sterling work not only as Provincail Recorder from 2011 to 2016 and also Provincial treasurer from 2018 to 2021. Peter was then Installed as Provincial Grand Chancellor. The full list of Provincial Officers are listed on the Officers page.
Thanks were expressed to Dist Comps Martyn Greene and Ewan Notman for their efforts in organising the day and to Dist Comp Peter Ronan for keeping everything running smoothly. Once again Especial thanks were given to Dist Comp John Watts (Commander) and Comp John McCormack (Deputy Commander) of the Provincial Tzaddikim. All were congratulated and thanked for taking up these Offices. The Provincial Grand Summus especially thanked Comp Malcolm MacRae for supplying excellent musical accompaniment to the ceremony.
After the Meeting we all retired to a Festive Board where we had an excellent meal in great company. The Most Dist Grand Summus took great care to go around and speak to every single member present. This was very much appreciated by everyone. What a great day all round.
PETER GLYN WILLIAMS CONSISTORY INSTALLATIN 22 NOVEMBER 2021
On Monday evening the Peter Glyn Williams Consistory 102 held their Installation Meeting in the company of Right Distinguished Companion Michael Allan Jacques. Dist Comp Derek Dunn was Installed as President along with Em Comp John Finlay as Primus (L) and Em Comp Richard William Vipond as Primus (O). A very enjoyable night was had and thanks to Em Comp Mel Herbert for the photographs below.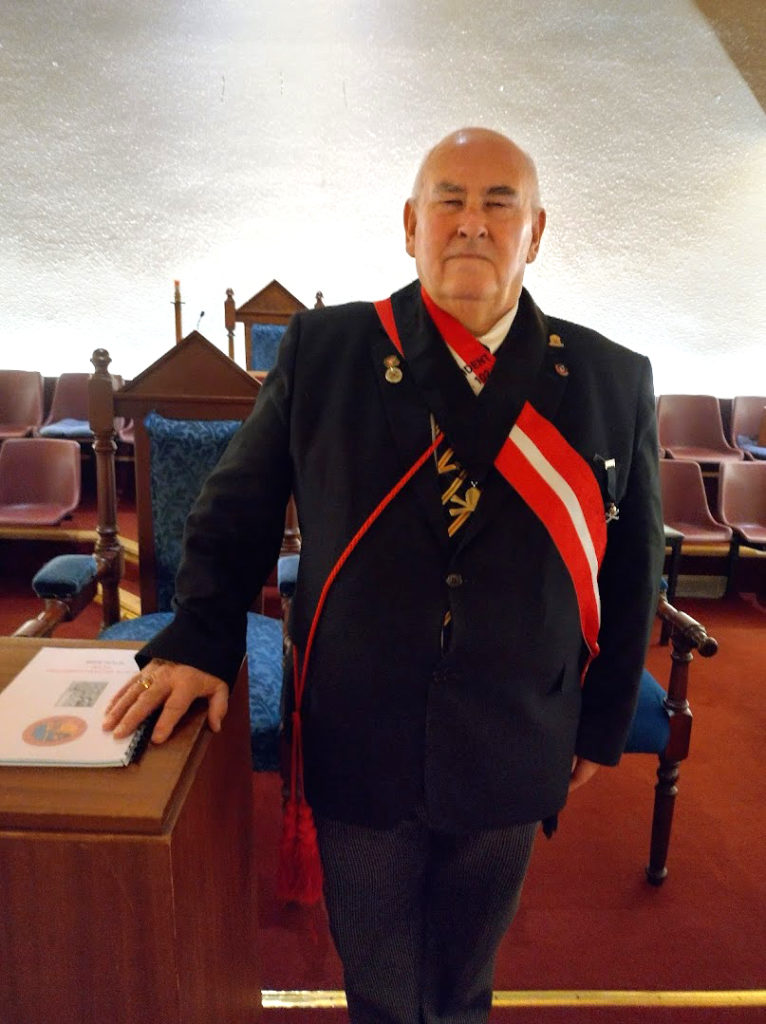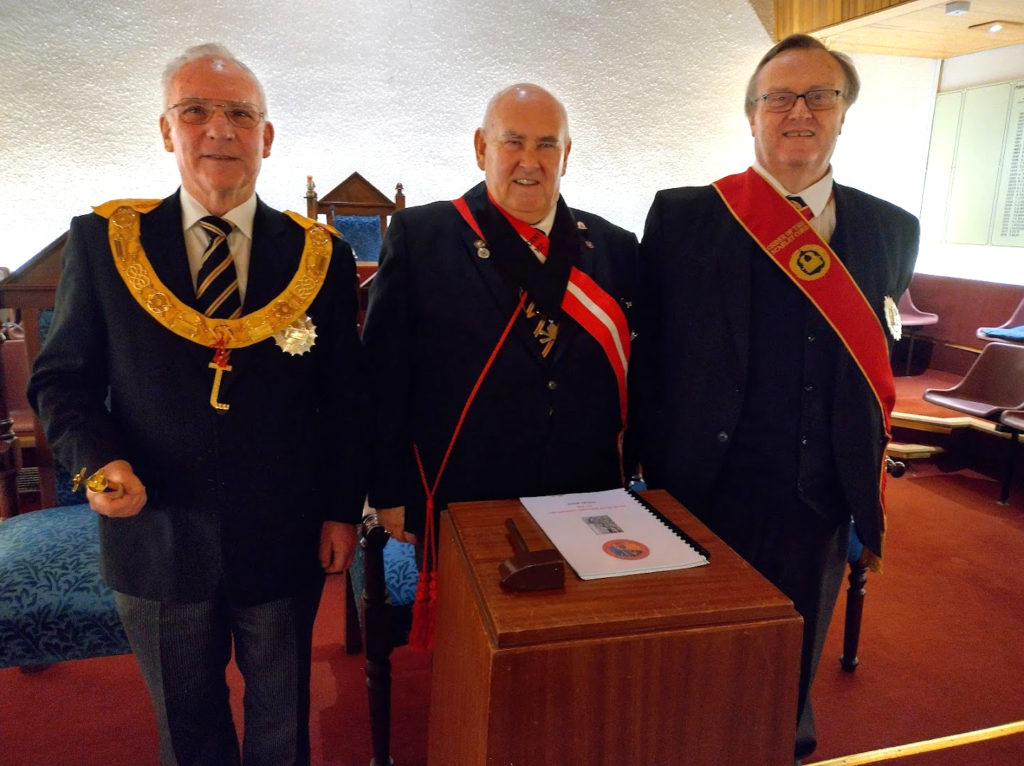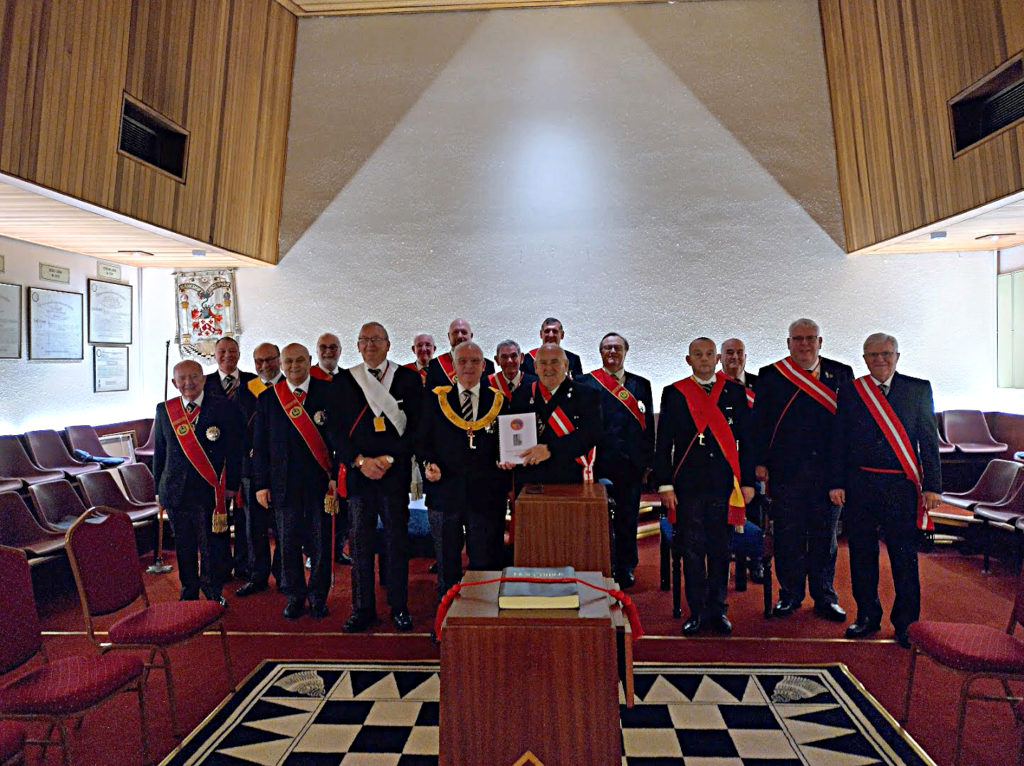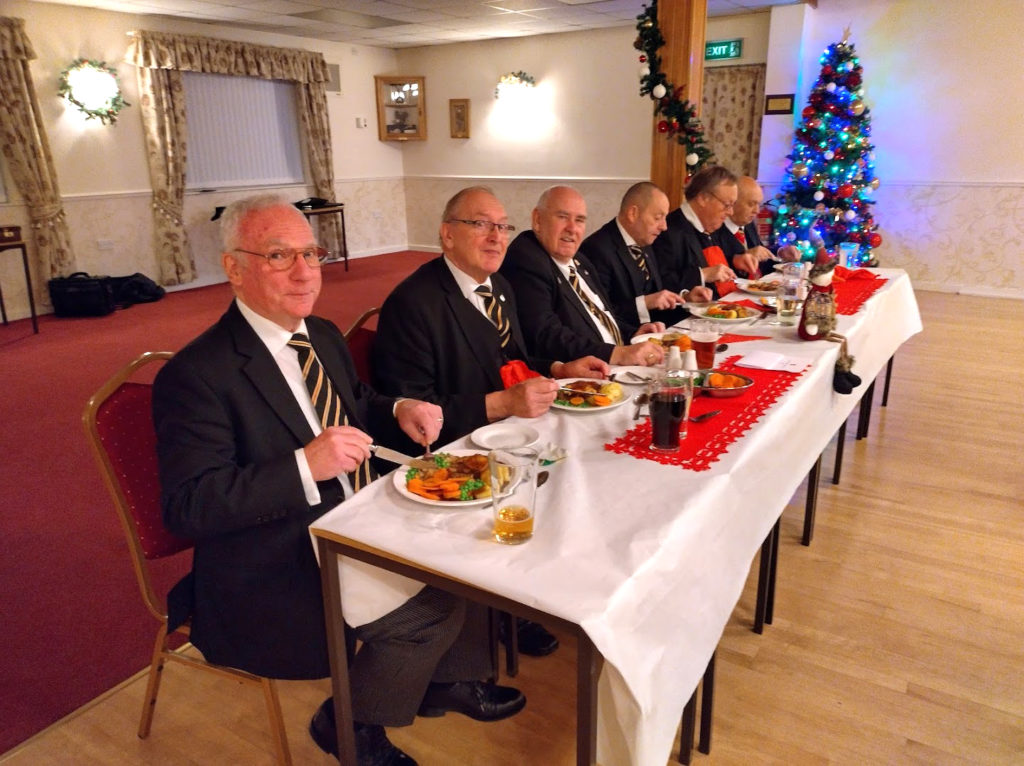 GRAND SENATUS – 2 SEPTEMBER 2021
On 2 September this year Grand Senatus held their Annual Meeting in Mark Masons' Hall. The Provincial Grand Summus, R Dist Comp Michael Jacques is pleased to announce that the following Companions from our Province received the following Honours. In Active Grand Rank R Dist Comp Jack Warham was Installed as the Grand Chancellor of the Order. This is a great Honour which is well deserved for many years service to the Order. Dist Comp Peter Ronan was Installed as the Assistant Grand Director of Ceremonies. Once again a great honour and we all feel sure that Peter will do himself, the Province and the Order proud in fulfilling this Office. Past Grand Ranks were awarded to
Dist Comp Paul Johnston is being promoted to Past Grand Registrar. First Appointments go to Dist Comp Morgan McDonald Past Grand Herald and Dist Comp Ewan Notman is awarded Past Grand Sword Bearer.